Hungarian Alumni of the 2nd Edition of the Synergy Project awarded with certificates!
On 29 August 202 2, certificates of completion of the 2nd edition of SYNERGIA were presented to the participants from Hungary in Budapest. The certificate ceremony took place during the international training session in Budapest, organized within the framework of the 3rd edition of SYNERGIA.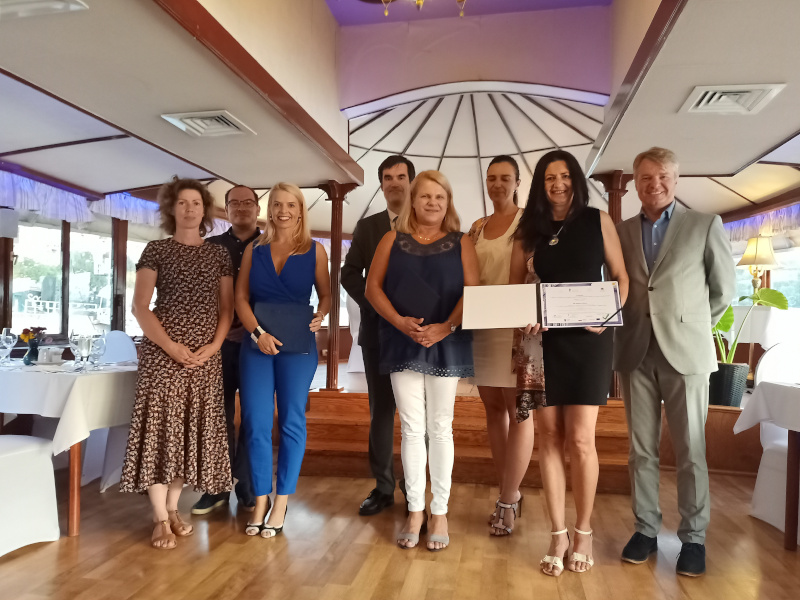 The ceremony was attended by both Alumni of 2nd edition and participants of the 3rd edition of the project from Bulgaria, Latvia, Poland and Hungary. The ceremony was also attended by a special guest – the Ambassador of the Republic of Poland in Budapest, Mr Sebastian Kęcik.
We would like to congratulate the SYNERGIA Alumni from Hungary for successfully completing their participation in the 2nd edition of the project. We are sure that the work and time devoted to the project will be of a great benefit to the participants themselves, as well as to their institutions and the Hungarian administration as a whole!
If you are interested in participating in the next, 4th edition of  SYNERGIA, you are welcome to read more about the project here: https://synergia.ksap.gov.pl/o-projekcie/korzysci-z-udzialu/ . Information on recruitment for the 4th edition – to be available soon on the project website, in the NEWS section.