Steering Committee Meeting, February 3, 2021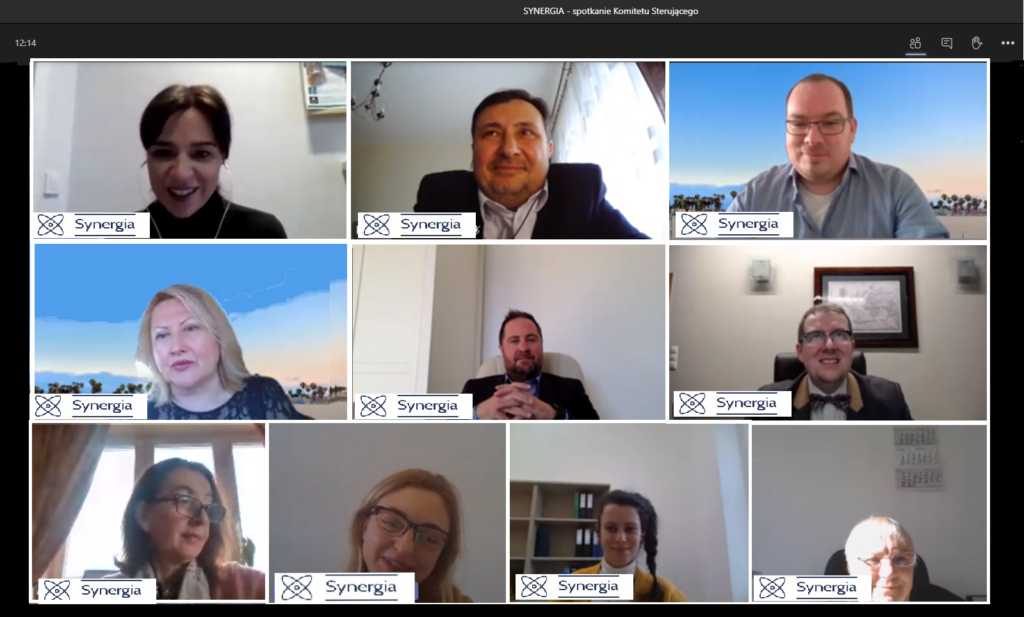 On Wednesday, February 3, 2021, a meeting of the Steering Committee of the project SYNERGIA – A network for cooperation and exchange of experience between high-level officials from Central and Eastern Europe, took place. 
The meeting was attended by representatives of the project partner institutions: Pavel Ivanov and Mimi Yotova from the Institute of Public Administration in Sofia (BG), Agita Kalvina and Linda Moše-Možus from the Latvian School of Public Administration (LV), and Krisztián Manzinger and Ilona Szabó from the National University of Public Service (HU), KSAP. 
The meeting discussed: 
the current state of project implementation

,

 

implementation phase and participation of representatives of institutions from partner countries

,

 

implementation of an additional spring session for participants of the 1st Edition

,

 

current challenges and threats (COVID) related to the project implementation.
Steering Committee meeting was carried out in online form, in MS Teams environment. 
Date of publication: February 8th 2021