Synergia - training session in Sofia, Bulgaria
On April 24-26, 2023, the third training session – off-site in Sofia, as part of the fourth edition of the Synergia project takes place. The session is attended by representatives of public administration from Poland, Bulgaria, Latvia and Hungary. The co-organizer of the session is the project partner – Institute of Public Administration from Bulgaria (IPA) https://www.ipa.government.bg/en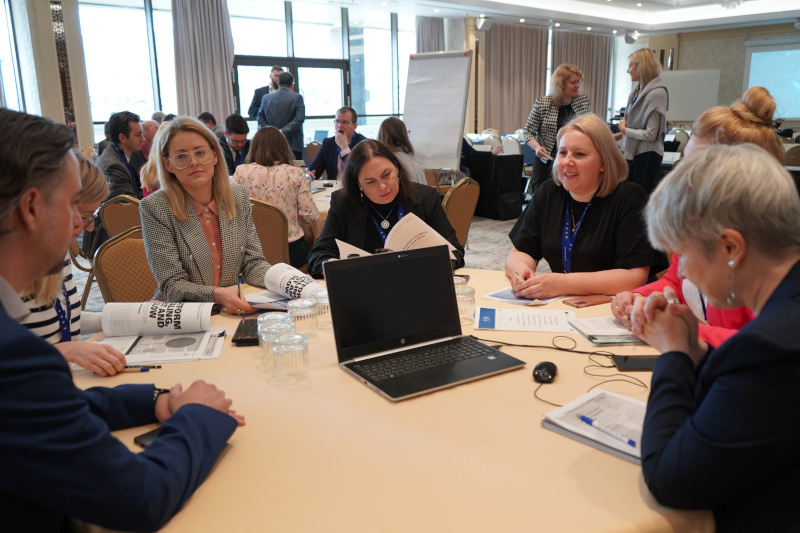 Program
The session program includes classes in the following thematic areas:
digitization and innovation in the public sector,
strategic management,
risk management,
cyber security.
The aim of the session is to better understand key issues regarding strategy, digitization strategies, transformation through technology and big tech, and mechanisms operating in regulated markets.
During the session, participants will focus on the issue of management by objectives, gain knowledge on how the management process is related to the strategy, and how decisions made by the top management in the organization serve to integrate many organizational units.
During the Bulgarian day, IPA trainers will present potential threats and ways to secure databases in the virtual world. There is also a surprise waiting for the participants – they will play the role of people who are responsible for cyber security in the organization. Their task will be to prepare an appropriate message for the society of a given country in connection with the incident of data leakage as a result of a hacker attack.
Form of implementation
Stationary session in Bulgaria. Classes are held from 8:30 to 16:30