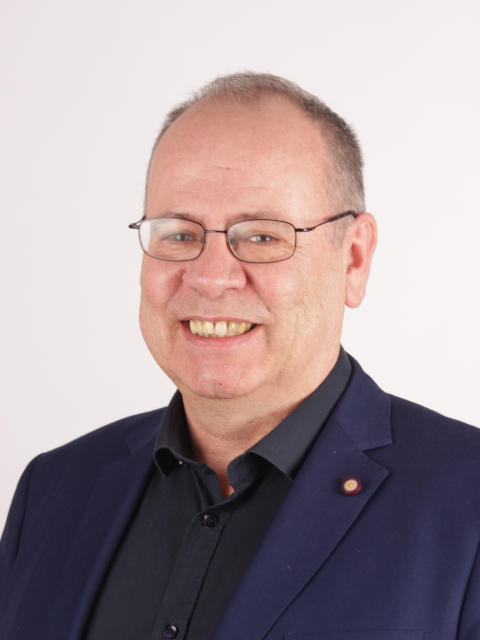 Fields of specialization: CEO leadership, high performance teaming and organisational change, team effectiveness (especially at senior levels)
Courses in SYNERGIA: people management
---
Patrick C. Flood is Professor of Organisational Behaviour at Dublin City University. He is a Fellow of the Academy of Social Sciences (FAcSS). He received his PhD from the London School of Economics and holds undergraduate and master's degrees in business from University College, Dublin. Awards received include a Fulbright Scholarship, Erskine Fellowship, British Council FCO Scholarship, Irish Cement Ltd. Scholarship, Louth County Council Scholarship and the EU Human Capital and Mobility Post-Doctoral Fellowship. His research, teaching and consulting interests lie in CEO leadership, high performance teams and change.
Professor Flood holds the DCU President's overall award for both Research and Teaching. Cumulatively, his research work has attracted E2m in research grant support. He has held visiting professorships and appointments at London Business School, London School of Economics, Australian Graduate School of Management, University of Maryland; University of Ljubljana; Capital University of Economics in Beijing, Northeastern University, PRC; Rotterdam School of Management, Frankfurt School of Finance and Management, Irish Management Institute and Cambridge Judge Business School.
Author of over 100 publications including books, chapters and articles in FT50 journals such as the Journal of Management, Strategic Management Journal, Human Resource Management, Human Relations, and Journal of Business Ethics. His 12 co-authored books include Outsider Leadership (Palgrave Macmillan), Encyclopaedia of Organisational Behaviour (Wiley), Persuasive Leadership: Lessons from the Arts (Wiley), Change Lessons from the CEO (Jossey Bass), Managing without traditional methods (Addison Wesley), Effective Top Management Teams (Blackhall) and Managing Strategy Implementation (Blackwell).
Internationally recognised as an executive educator, he has taught and presented at companies such as Astra Xeneca, Shell, ESBI, ESB, Pernod Ricard, Intel, Adidas, Braun; Maersk, DP World, Pirelli Tyres, Teagasc; Kendrion Gmbh, Hewlett Packard, Investnet, CPA, General Counsel, NL, Lufthansa; Stewarts Care, SPS Hi-Life, Teagasc and Department of Trade and Industry, UK. Currently he teaches on executive programmes at Cambridge Judge Business School, Rotterdam School of Management, Kedge Business School, France; Dublin City University, Technological University, Dublin amongst others.
In Synergia prof. Patrick Flood will run a course on people management.