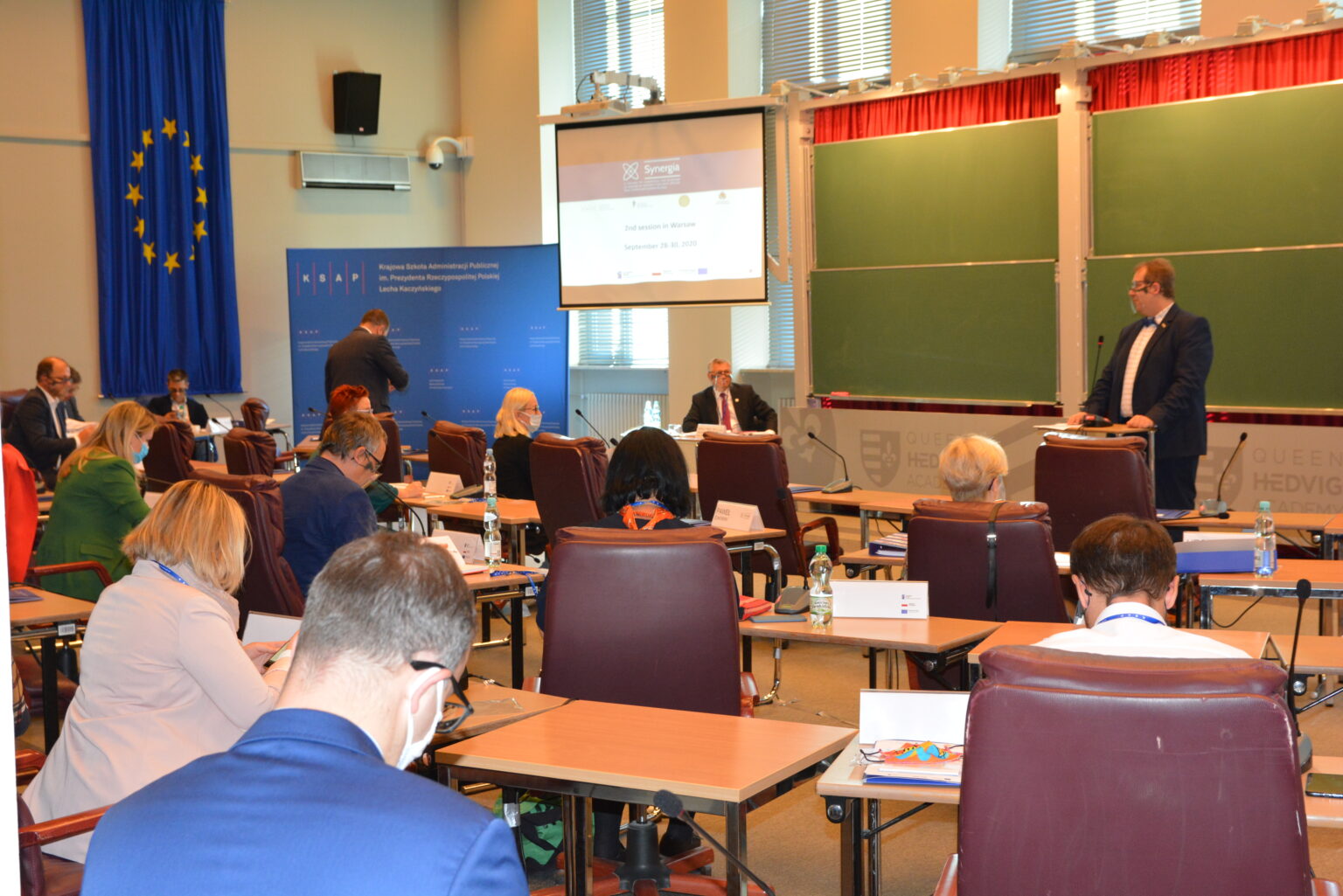 On 28-30.09.2020, the 2nd session of the 1st edition of the Synergia project will be carried out at KSAP. In session will participate representatives of public administration institutions from Poland, Bulgaria, Latvia and Hungary.
II session program, 28-30.09.2020
The session program includes activities in the following thematic areas: change management in public administration, managing of communicaton and effective negotiation, change management, use of ICT in public sector.
During the session, we will host the expert of the partner in the project – the Bulgarian Institute of Public Administration – Assoc. Prof. Dr. Velizara Shalamanova, who will conduct the training on 09/28/2020, sharing knowledge in strategic management, the use of IT in the public sector and change management.
Due to the epidemiological situation, the project is carried out in a hybrid form – online (participants from Latvia and Hungary) and stationary at the KSAP headquarters (participants from Bulgaria and Poland), with upholding the applicable sanitary safety standards.
Classes at KSAP (ul. Wawelska 56, Warsaw) will be held from 9:00 am to 5:30 pm.
Date of publication: September 28th 2020