Management challenges - implementation session. 5th Warsaw SYNERGIA session, November 16, 2021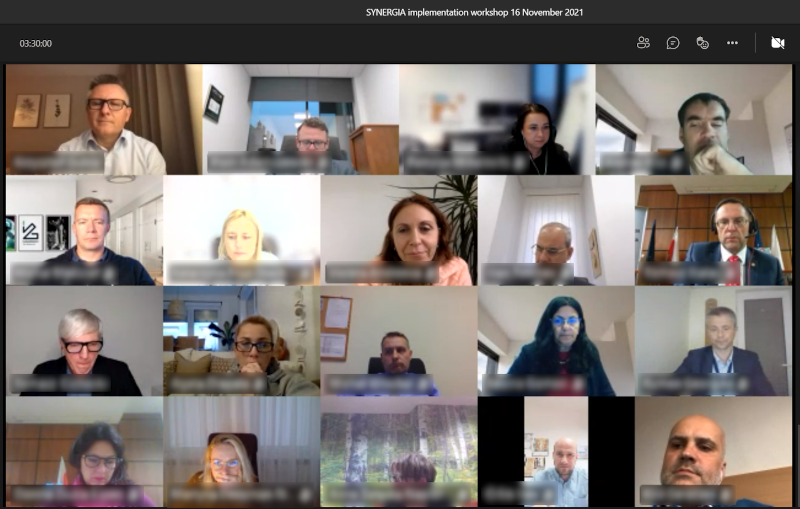 On November 16, 2021 the 5th session of the second edition of the SYNERGIA project was devoted to the topic of implementation of innovative management solutions in public administration. The session was attended by representatives of public administration institutions from Poland, Bulgaria, Latvia and Hungary.
5th training session
During the implementation session, the management challenges presented by participants from Poland were analyzed. During the analysis, the method of Cartesian questions was used, examining the challenges of individual institutions – participants in terms of topicality and continuous improvement of the proposed solutions.
Participants coming to the project, in the application form, present the management challenge they would like to work on during the training part, thus preparing themselves to create a project to implement appropriate solutions in their home institutions, based on good practices presented during the training program.
The training part includes two implementation workshops and a summary of work on management challenges during the peer-learning session.
Form of implementation
The session was conducted online, on the MS TEAMS platform. Classes were held from 12:30 to 15:45.
Purpose of the project
The aim of the SYNERGIA project is:
preparation, on the basis of a cooperation network of management staff in public administration from Central and Eastern Europe, of a new educational and cooperation program,
implementation of management solutions developed during the implementation of the program in the institution participating in the project selected in an internal competition.