Steering Committee Meeting - preparations for recruitment for the 2nd edition of the SYNERGIA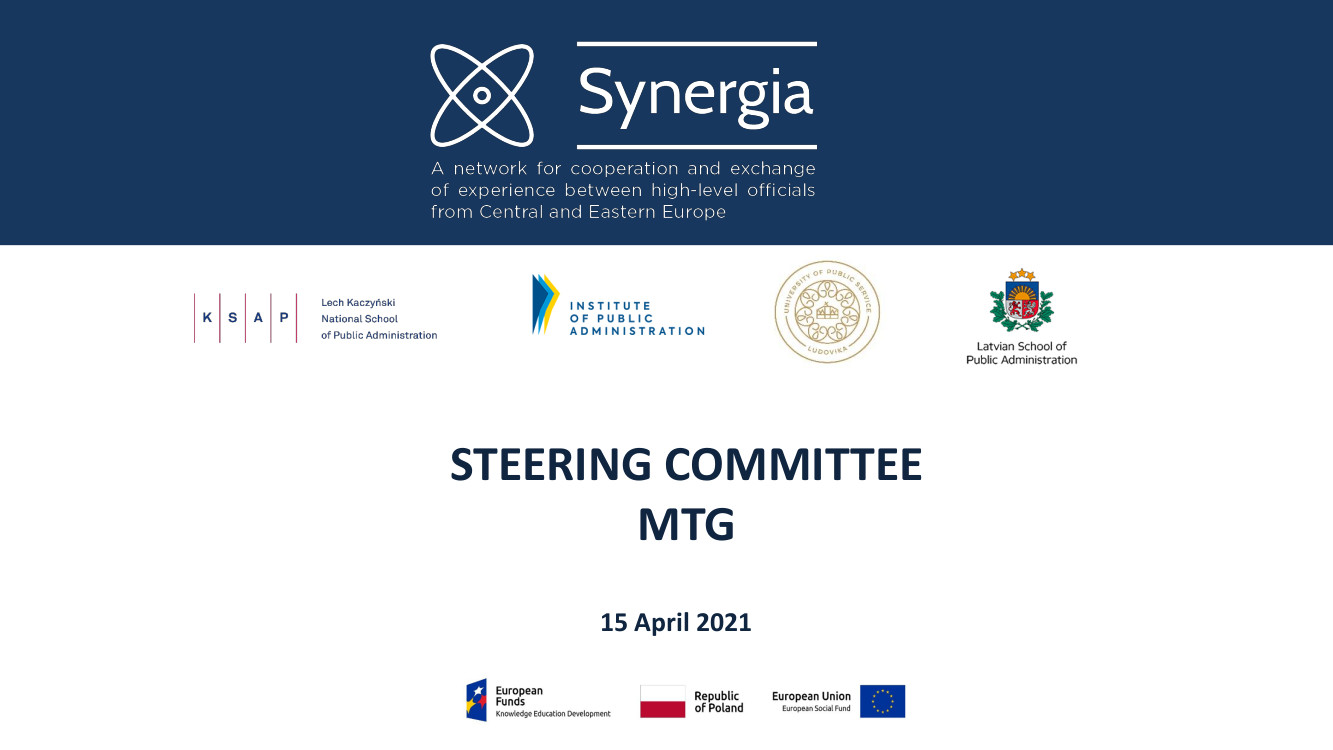 At the Steering Committee meeting on April 15, 2021, the following issues was discussed: 
the state of preparation for the recruitment of candidates from Poland and from Partner Countries for the 2nd edition of the project,
schedule of the sessions of the Education and Cooperation Programme of the 2nd edition (September 2021 – January 2022),
the possibility of organizing the session in a stationary form.  
Recruitment for candidates from Poland will start at the end of April and will last until June 11 this year. Detailed information on recruitment will be available soon on the project website. 
The meeting was attended by members of the Steering Committee, representatives of Partner Institutions of the project: Institute of Public Administration in Sofia (BG), Latvian School of Public Administration (LV), University of Public Service (HU) and the KSAP project team. 
Steering Committee meeting was carried out in online form, in MS Teams environment.