Strategic management - key issues. II Warsaw session of SYNERGY, September 20 - 21, 2021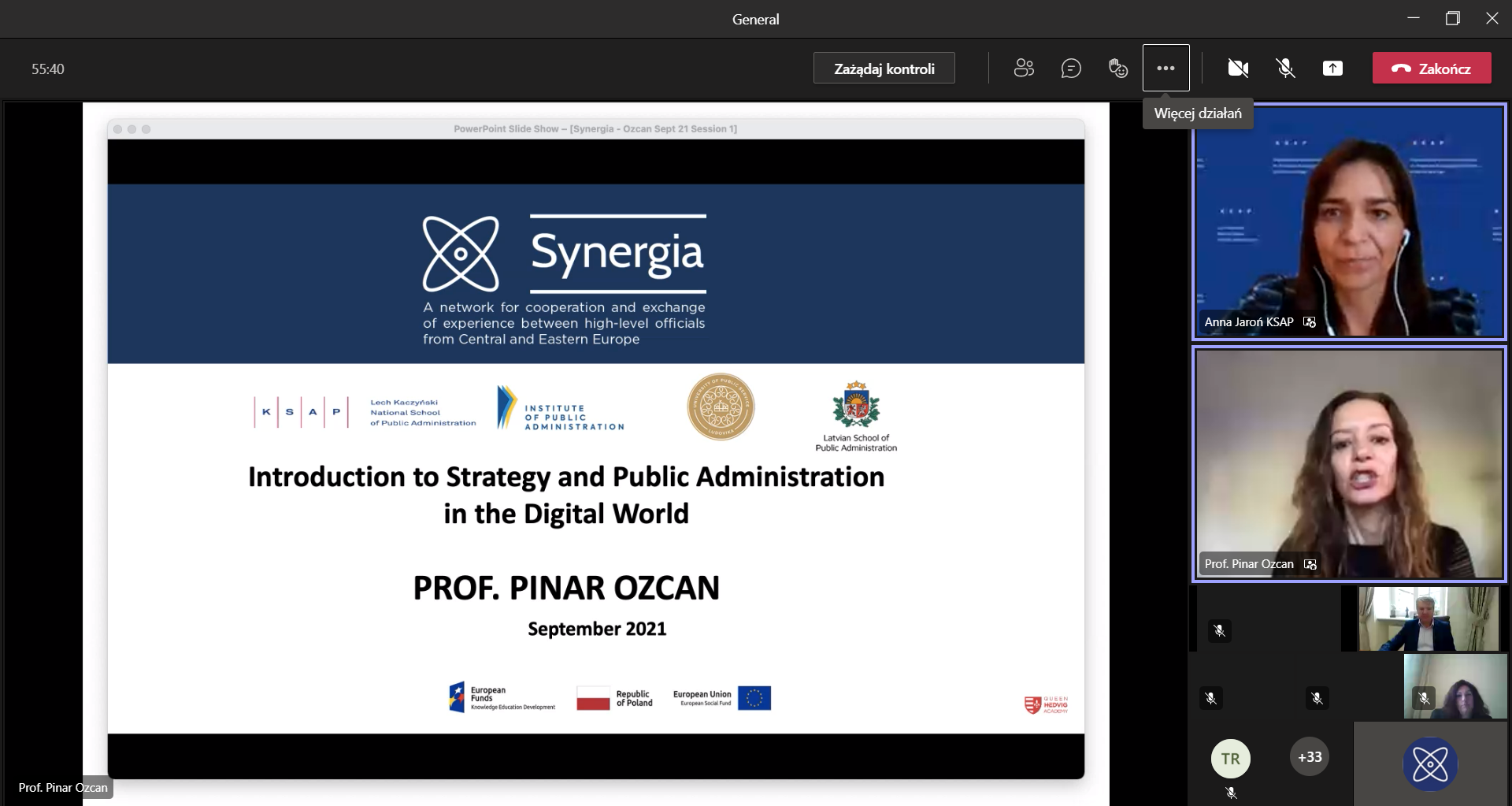 On September 20-21, 2021 the 2nd session of the 2nd edition of the SYNERGIA project will take place.
The session will be attended by representatives of public administration institutions from Poland, Bulgaria, Latvia and Hungary.
2 training session
The program includes classes in the area of ​​strategic management, technology management and the use of IT in the public administration sector. How to plan the long-term work of the organization? How to include it in the mission and purpose of the organization's activity? What to look for and how to avoid mistakes? How to get interested in the assumptions of the strategy of stakeholders and engage them in cooperation? What tools can help with this? On 20-21/09/2021, the participants of the 2nd session of the 2nd edition of the SYNERGIA project – Network of cooperation and exchange of experiences of high-level officials from Central and Eastern Europe try to answer these and other questions, analyzing cases and identifying good practices that can be implemented in public administration.
The form of the session
The session is carried out online, on the MS TEAMS platform. Classes will be held from 9:00 am to 5:00 pm.