SYNERGIA - 2nd online session in the IV edition is behind us
On March 29 and April 4, 2023, the 2nd session of the IV edition of the SYNERGIA project was held in online form. The session was attended by representatives of public administration institutions from Poland, Bulgaria, Latvia and Hungary.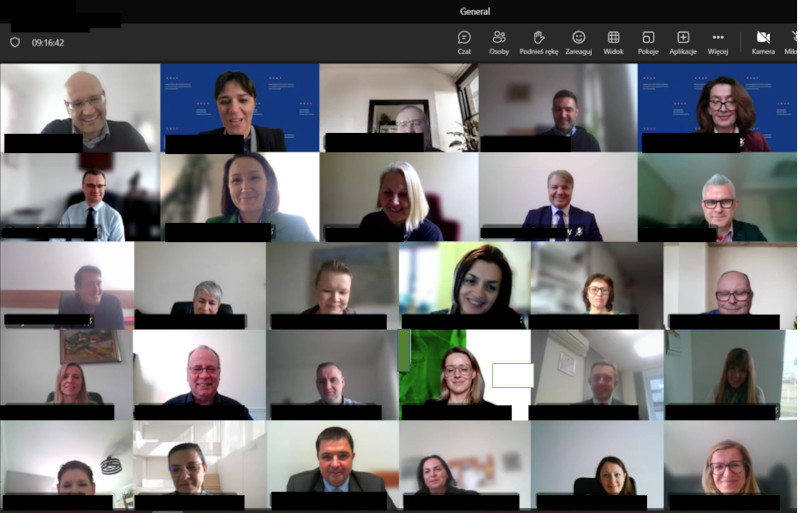 March 29
On March 29, 2023, classes were held on the use of information technology in the public sector. During the session, the participants analyzed the basics of managing the digital transformation of an organization, discussed the topic of creating a digital transformation strategy in the organization and focused on the topic of developing leadership skills in managing the challenges of digitization, including within their own team. Knowledge of the above issues is crucial in relation to all activities in the field of information technology, which are the basis of the functioning of each institution and involve employees at all levels.
April 4
The subject of the second session, held on April 4, 2023, was leading and introducing changes as well as managing people in the organization. During the session, the participants analyzed the aspects of good leadership, wondering how a good leader can use the potential of employees, mobilize employees to act more effectively and create the "best team" instead of a team of "the best" people. Building an effective team in which each person works for common success is an important factor in the development of the organization, and personal awareness of leadership skills is essential for the effective implementation of changes.
Classes in both sessions included both lectures, analysis of the presented case studies and discussions with the participants of the session. Classes were held from 8:30 a.m. to 16:30 p.m.