SYNERGIA - how to implement good practices?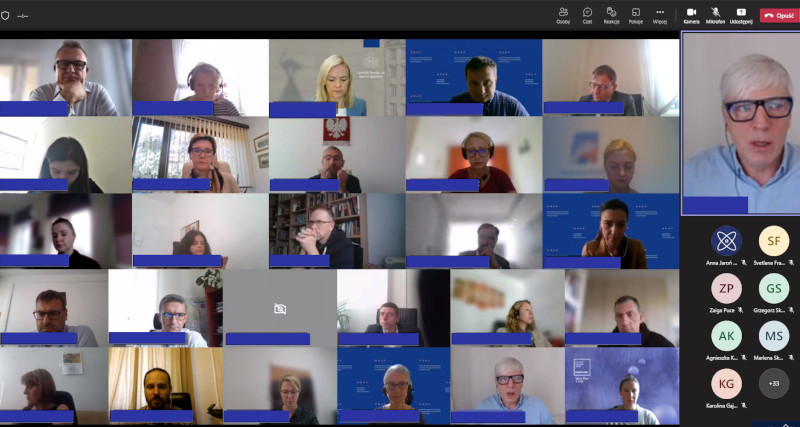 On 13 September 2022, the first implementation workshop for the participants of the 3rd edition of SYNERGIA project took place. During the workshop, representatives of public administration institutions fromPoland, Bulgaria, Latvia and Hungary presented and analyzed management challenges reported by institutions and individuals at the stage of joining the project.
Purpose of the workshop
The aim of the implementation workshop is to progress the work over managerial challenges submitted to SYNERGIA by all institutions taking part in the project. During the workshop the institutions' Representatives have a chance to review their ideas, discuss them with their peers and apply SYNERGIA good practices that are being worked out during the training sessions with foreign professors.
Programme of activities
The highlight of the first workshop was the analysis of management challenges, conducted in groups of representatives of a given institution. When discussing the challenges, inter alia, Ishikawa diagram was used, which allows to set priorities and dependencies of individual tasks and activities in the implementation of challenges. The goal of implementing the challenge should be specific and jointly developed by the stakeholders of the action, this guarantees the involvement of all parties and success in implementation.
Simple in theory, but when the rules have to be implemented, it is much more difficult. How to implement good practices? We will continue to talk about it also during the next implementation sessions. The next one is in November!
Form of implementation
The session was conducted online on the MS TEAMS platform. Classes were held from 9:30 to 12:45.
The second of the planned implementation workshops will be organized in November 8, 2022 at 12:30 – 16:00. Participants will continue to work on adapting good practices to the needs of administration and preparing implementation projects in their institutions.