SYNERGIA - IV edition recruitment: why is it worth it?
We are starting recruitment for the fourth, last edition of the project. The recruitment will last until December 14, 2022.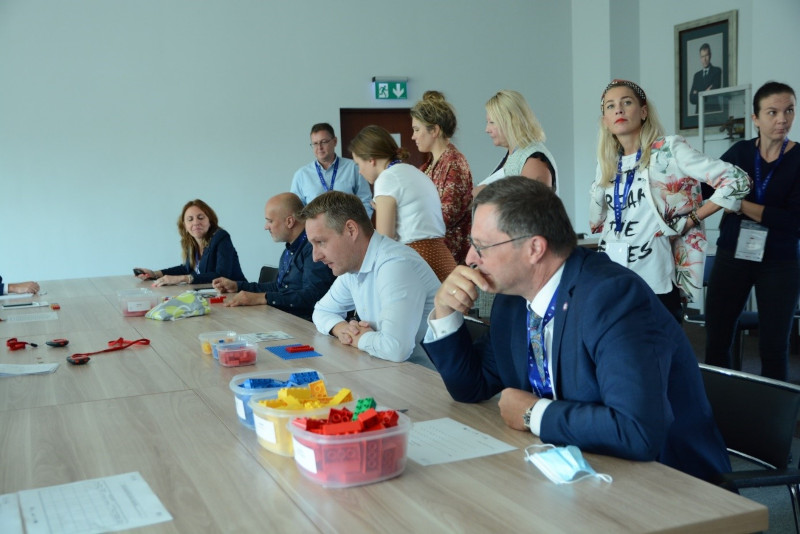 SYNERGIA – why is it worth it?
By taking a position that qualifies you to participate in the SYNERGIA project, you have certainly already participated in many trainings, courses, projects, etc., developing your competences. However, are your knowledge and skills still up-to-date?
What is SYNERGIA?
SYNERGIA is a challenge for people who want to consciously and with commitment change the administration, improving their competences and implementing good practices in their home institution.
Who do we invite to the project?
The project participant is a public administration institution that delegates its representatives to participate in the project, i.e. senior management. Detailed information:
https://synergia.ksap.gov.pl/en/target-group/
What do we want to achieve?
When implementing the project, we want to:
develop and strengthen the management competences of high-level public administration staff,
create a cooperation network,
create a place for the exchange of information and experience in the field of innovation and changes in the field of management of public administration institutions,
implement good management practices developed under the SYNERGIA project in public administration institutions.
Two parts of each edition
Each edition of the project consists of two parts: an educational and cooperation training program and an implementation part.
As part of the educational and cooperation program, training sessions are conducted in Poland, Latvia, Bulgaria and Hungary within 6 months, as well as in the online environment. Schedules of previous and upcoming editions are available here: https://synergia.ksap.gov.pl/en/edition-iv/
The implementation part consists in the preparation of a management challenge and the implementation of new solutions by the institution that will win the implementation competition in the project. More information on the implemented or currently implemented implementation projects can be found here: https://synergia.ksap.gov.pl/wdrozenia/wdrozenie/
Benefits of participating in the project – an individual point of view
The participants of the project so far emphasize:
the possibility of developing individual management competences in the areas covered by the project and, as a result, strengthening own managerial potential,
the inspiring nature of the education program, both in terms of one's own professional development and the possibility of implementing new practices in domestic institutions,
the possibility of confronting own ideas with good practices developed by experts,
atmosphere of mutual cooperation and motivation to act,
a chance to meet people who can engage passionately in creating new solutions for the administration.
And you can be part of SYNERGIA!
Recruitment
Recruitment in the electronic application system will last until December 14, 2022. Details in the RECRUITMENT tab on the project website: https://synergia.ksap.gov.pl/en/home/
Information meetings
We invite you to online information meetings. The meeting schedule with links to sign up can be found in the tab https://synergia.ksap.gov.pl/rekrutacja/edycja-iv-spotkania/