SYNERGIA's 2nd training session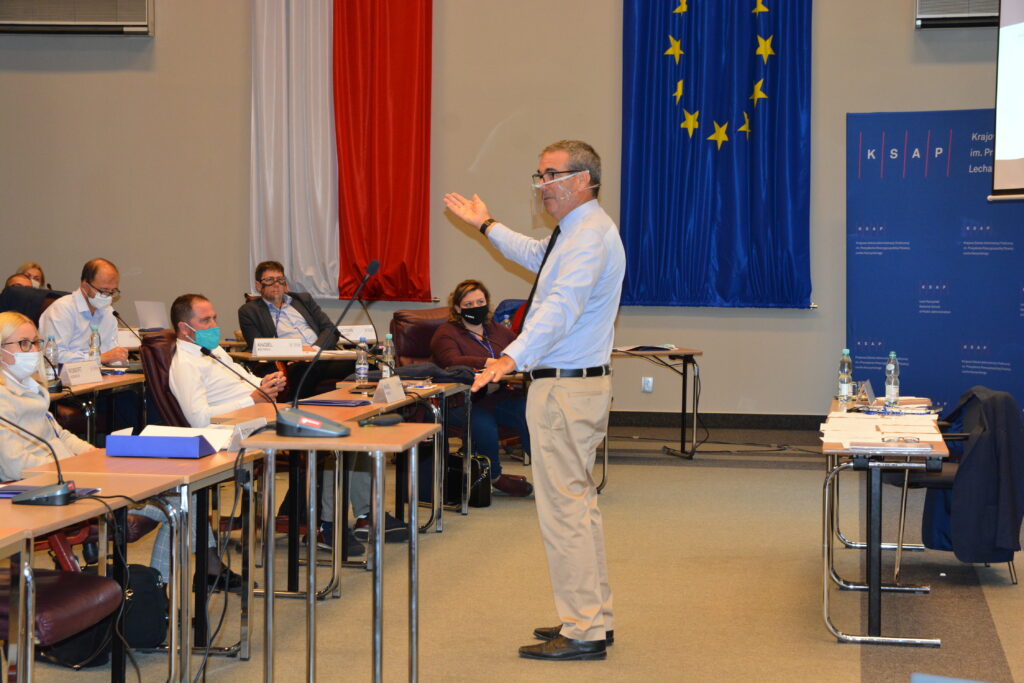 I st edition– 2 nd Bulgarian- Polish session
On 28-30.09.2020, the 2nd session of 1st SYNERGIA edition took place.
Programme
The session program included activities in the following thematic areas:
strategic management in public administration
communication management and effective negotiation
change management
use of ICT in public sector
knowledge management
During the sessions, SYNERGIA project participants took part in training sessions and teamworks led by experts: prof. Mike Rossenberg, prof. Yago de la Cierva and Assoc. Prof. Dr. Velizar Shalamanov – the national expert, invited to SYNERGIA by project's partner – the Bulgarian Institute of Public Administration, who presented the latest solutions and trends in the management areas mentioned above.
The form of the session
The session was held in a hybrid form. Participants from Latvia and Hungary attended the session via online streaming, while participants from Poland and Bulgaria were present in the session held at KSAP. The sanitary safety standars were applied in organisation of the session.
Date of publication: October 2nd 2020