Synergia - 7th session in the 2nd edition
On January 11-13, 2022, the 7th session of the 2nd edition of the SYNERGIA project will take place. The session will be attended by representatives of public administration institutions from Poland, Bulgaria, Latvia and Hungary.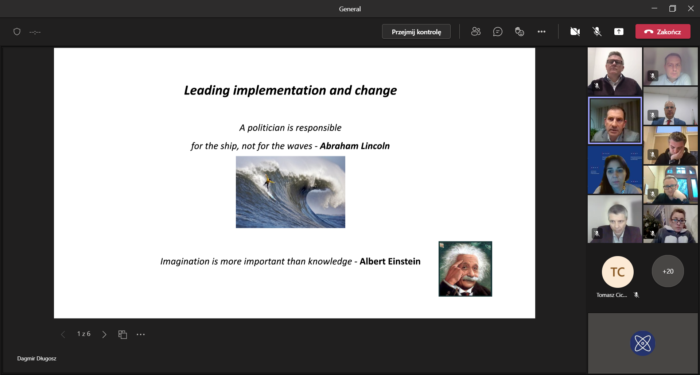 Program
The session program consists of three parts: an educational session, an implementation workshop and the first part of a peer learning session.
As part of the educational part, classes in the following thematic areas are planned:
strategic management in public administration,
risk management,
performance management,
project management.
The aim of the implementation workshop and peer-learning sessions will be to exchange experiences of participants' representatives on the possibility of implementing good practices, presented earlier during training classes, and to develop effective recommendations for their implementation in public administration institutions. How to go from the theory of good practice to its practical implementation? How to prepare an effective implementation plan? What to follow and what should you pay attention to? These are only some of the questions that the participants of the session will consider together.
Form of implementation
The session will be conducted online on the MS TEAMS platform.
 Classes will be held from 9:00 a.m. to 5:00 p.m.
ATTENTION! Recruitment for the third edition of the project is underway. People interested in participating in the project are kindly invited to the information meetings: https://synergia.ksap.gov.pl/rekrutacja/edycja-iii/ and to the project website: https://synergia.ksap.gov.pl/, to the RECRUITMENT tab .