The January training session of the SYNERGIA is completed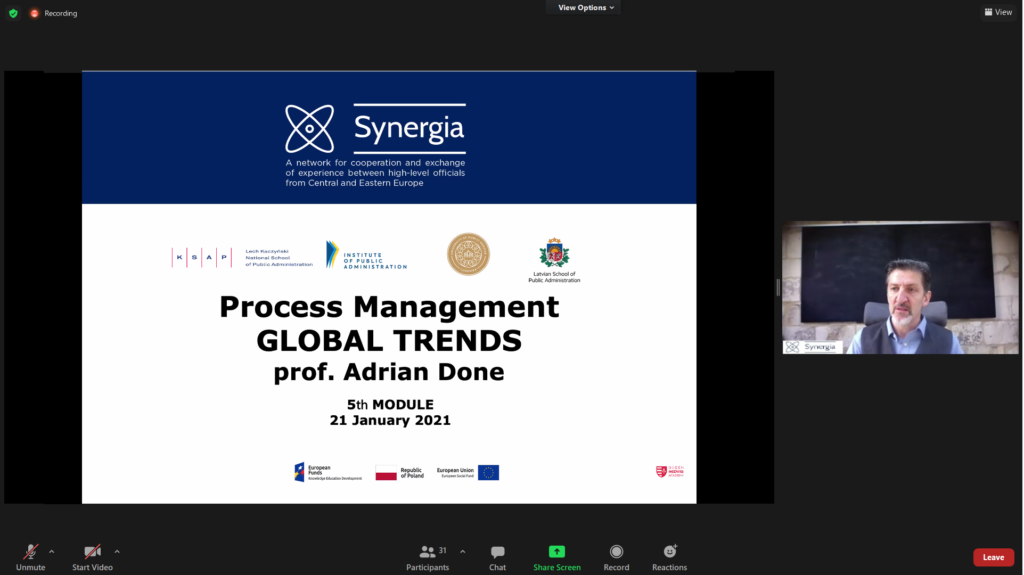 The January session of the SYNERGIA project is behind us. The session online was attended by representatives of public administration institutions from Poland, Bulgaria, Latvia and Hungary.
1st edition, January session – as part of the 5th session
On January 14 and 21, 2021, the next training day was held as part of the 5 training session of the SYNERGIA project.
Program
The session program of the 14th and 21st January 2021 session included activities in the following process management. The sessions were led by professor from IESE Business School, University of Navarra – prof. Adrian Done, who specializes in education of the senior management of the organization, strategic and business consulting, knowledge management to improve operations, technology management.
The form of the session
Due to the current epidemiological situation in Europe, the session was run online. Participants from Poland, Bulgaria, Latvia and Hungary participated in interactive meetings carried out in ZOOM environment.
Dates for 5th session
In the frame of the 5th session in the project is planned 1 three – day training yet. The date of the 5th training session is available on our website, on the tab: PROGRAM – Session schedule and in MS Teams on section GENERAL – SharePoint – 05. 5 session – 01. Schedule. 
Participants' impressions
We invite you to read the participants` opinions about the education program.
And attention please! Useful and important information for those, who is interested in participating in the project – we will invite you to the next edition of the project, very soon.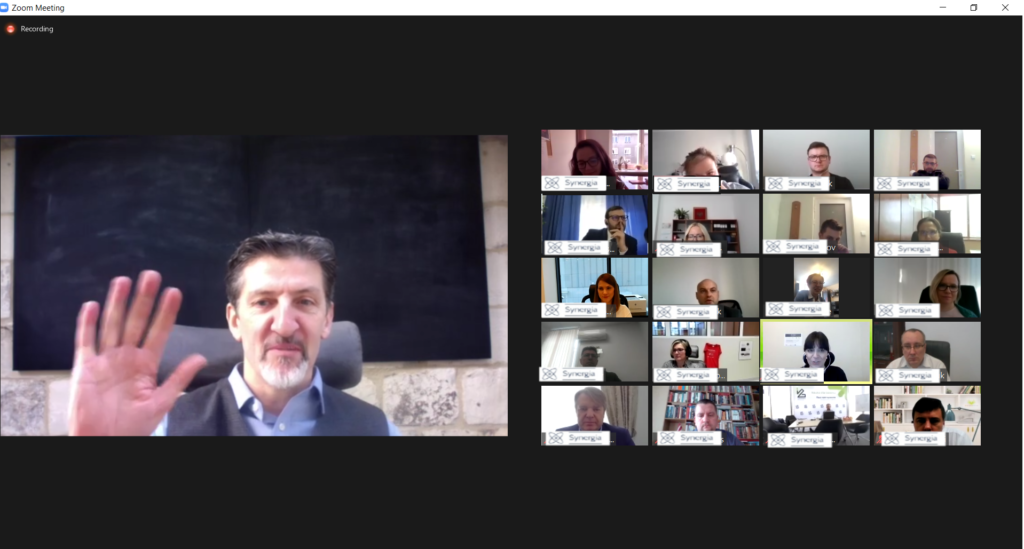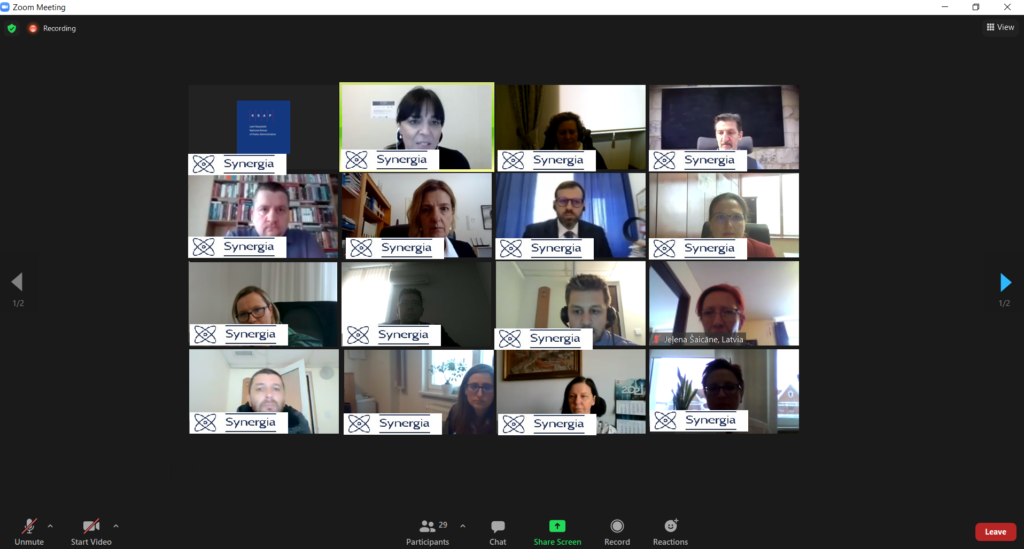 Date of publication: January 22nd 2021