Warsaw session – 21 December 2020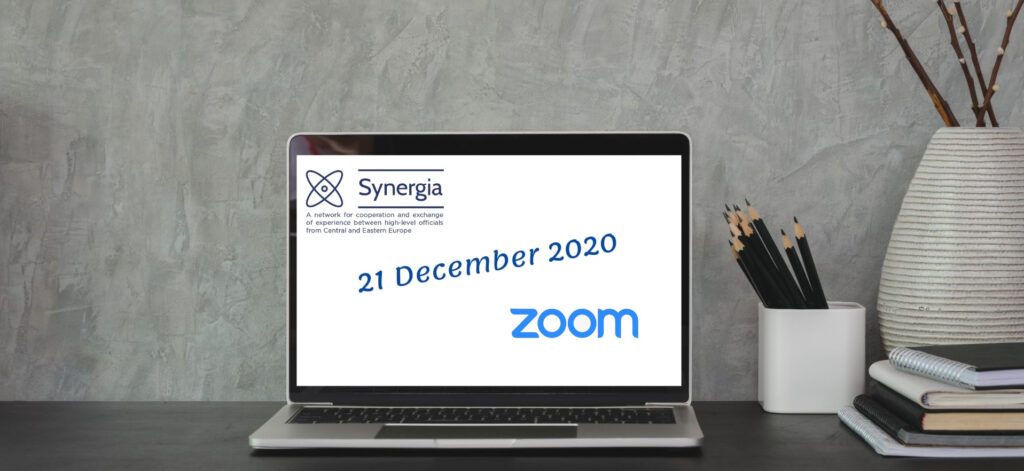 On 21st December 2020, 2 hours consultations the 5th session of SYNERGIA project took place. The session was attended by high representatives of public administration institutions from Poland, Bulgaria, Latvia and Hungary.
5th training session
The topics of this session the use of IT – digitalization and innovation in public administration in terms of usefulness for a particular institution and developing specific solutions in the organization. Participants had to read the delivered articles carefully before the trainings concerning introduction to open banking and the changing world of finance, role of regulators in transformation and role of data analytics in today's business models and its regulation.
The trainings resulted in:            
understanding and using key concepts and frameworks for building a digital transformation strategy,
understanding the role of regulators in transformation,
understanding the role of data analytics in today's market models.
During this day of the session, training were conducted by Professor Pinar Ozcan from Saïd School of Business, Oxford University.
The form of the session
Due to current epidemiological situation in Europe the project was conducted in online form, on ZOOM platform.
Dates for 5th session
As part of the 5th session in the project will be held 2 trainings yet. The dates of the 5th training session as part of the 1st edition of the project are available on SYNERGIA website here: PROGRAMME – Session schedule
Date of publication: December 22nd 2020