Inauguration of the project - 1 session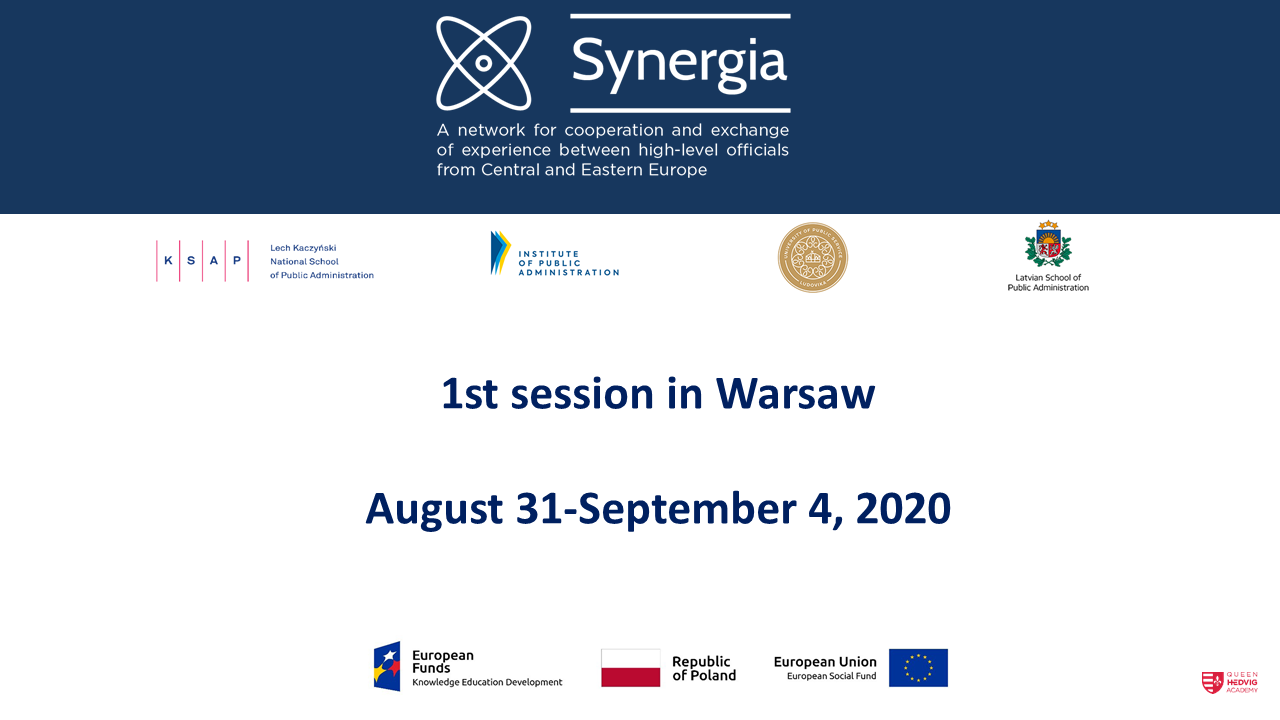 We are starting the 1st edition of the project
We are starting the 1st  edition of the SYNERGIA project. Between 31st August and 4th September 2020,  KSAP will host the 1st session of the pilot edition of the project. In session will participate representatives of public administration institutions from Poland, Bulgaria, Latvia and Hungary.
Warsaw session, 31st August – 4th September 2020
The session program includes activities in the following thematic areas: risk management, human resources management (leadership, employee motivation, team management, etc.), knowledge management, management by objectives, use of ICT in the public sector.
Due to the epidemiological situation, the project is carried out in a hybrid form – online (participants from Latvia and Hungary) and stationary at the KSAP headquarters (participants from Bulgaria and Poland), with upholding the applicable sanitary safety standards.
Classes at KSAP (ul. Wawelska 56, Warsaw) will be held from 9:00 am to 5:30 pm.
Date of publication: August 31st 2020