On 8th-10th February peer learning session in the project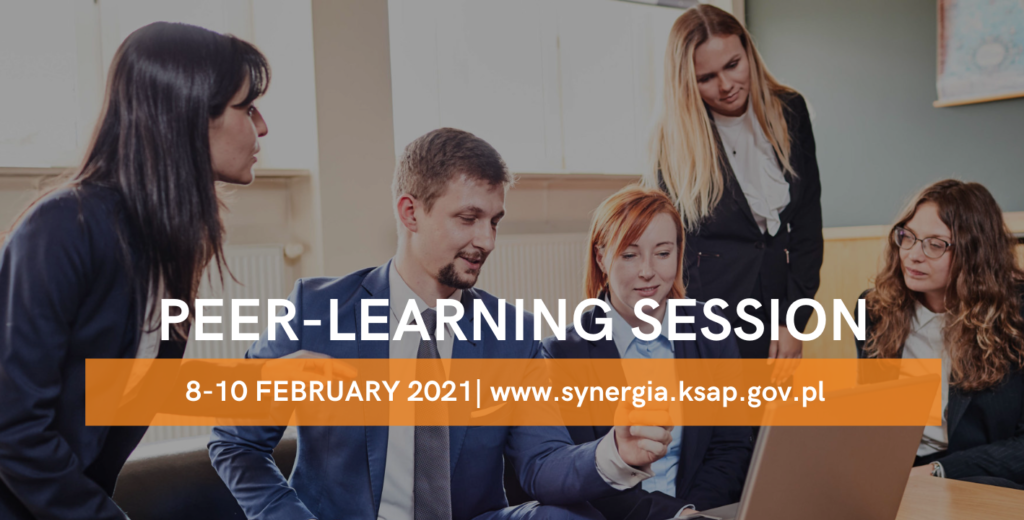 On February 8-10, 2021 is another trainings day as part of the 5th session of the SYNERGIA project. The session is attended by high-representatives of public administration institutions from Poland, Bulgaria, Latvia and Hungary. 
Peer learning session 
The purpose of the peer learning session is is the exchange of participants' experiences in terms of the possibility of implementing good practices presented during training classes and developing recommendations for their implementation in public administration institutions.  
For three days, the project participants will work in different task groups. The first day is devoted to the analysis of the practices presented earlier during the educational and cooperation program. On the second day of the session, project participants will work on the management challenges reported to the project by the institutions in the project recruitment phase. On the third day, the participants of the project will jointly exchange their experiences on the program issues of the project in the Open Space formula. 
The classes will moderated by trainers – facilitators Mr Tomasz Cichocki and Mr Krzysztof Gulda. 
The form of the session 
Due to the epidemiological situation, peer-learning session training will conduct in online form, at the special e-learning training platform in MS TEAMS environment. 
Date of publication: February 8th 2021