SYNERGIA 4th training session is completed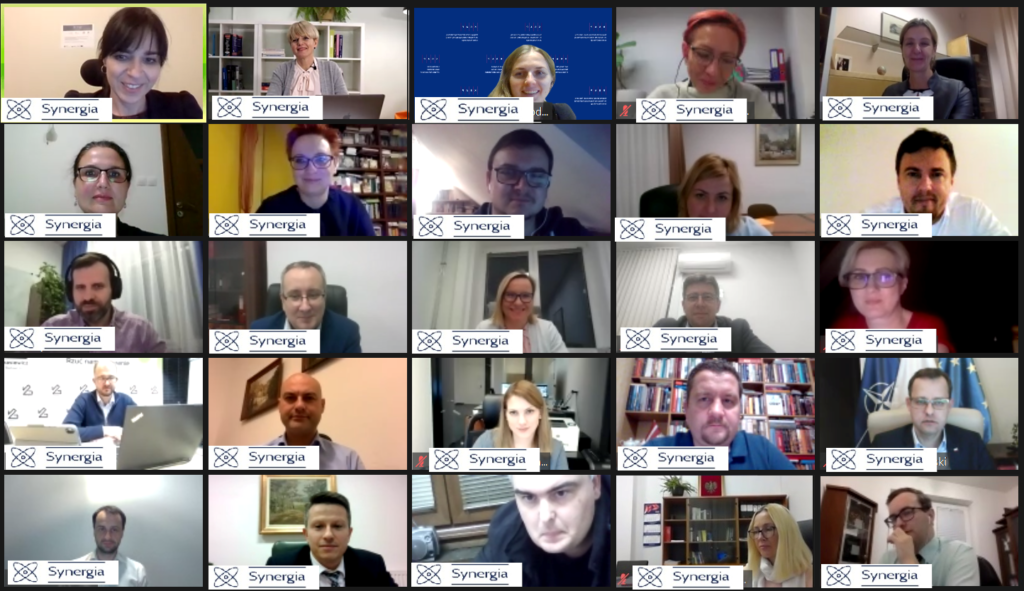 4th session as part of the 1st edition of the SYNERGIA project has already taken place. The session was attended by high-representatives of public administration institutions from Poland, Bulgaria, Latvia and Hungary.
I st edition – 4th Latvian – Polish session
On November, 23-25, the 4th session of Ist SYNERGIA edition took place.
Programme
The session program included activities in the following thematic areas:
managing of communication
effective negotiations
change management
knowledge management
The 1st day of the session was conducted by SYNERGIA Partner from Latvia, the Latvian School of Public Administration (LSPA). Partner's expert, Žanete Drone run a training sessions on change management.
The training sessions within the next two days were conducted by professors from IESE Business School, University of Navarra: prof. Massimo Maoret and prof. Yago de la Cierva.
The form of the session
Due to the current epidemiological situation in Europe, the 4th session was run online. Participants from Poland, Bulgaria, Latvia and Hungary participated in interactive meetings carried out on special e-learning training platforms in MS TEAMS and ZOOM.
Participants worked in workshop groups, analyzing case studies in the areas covered by the program.
Participants' impressions
SYNERGIA participants highly appreciate the case study method developed by Harvard Business School (HBS) and used in SYNERGIA.
The famous HBS case study method combines the use of management knowledge with the improvement of soft skills. In the face of difficult decisions, that are needed to be taken under time pressure and with limited access to information, the HBS case study method recreates the real professional situations in which participants of such project as  SYNERGIA find themselves in. Unlike lectures, it is a method based on participants' experience and their genuine commitment to the search for a solution to a given problem. The method relies on debate, discussion and disagreement. One of its main results is that the participants do not receive a ready pattern or scheme for their problem, but they develop possible scenarios of problem solving on their own. Moreover, the method promotes a principle that there is no right and only solution to one problem. On the contrary, it leads to a reflection that what constitutes an essential skill of an effective leader, is the ability to predict various consequences of the decisions made.
Harvard Business School Professor C. Roland (Chris) Christensen, one of the founders of the field of business strategy and the world's leading authority on case method teaching, described this method as the art of managing uncertainty.
The use of the HBS case study method in SYNERGIA promotes this difficult yet useful skill in managing institutions in public administration.
For more about the Harvard Business School case method check this link: www.hbs.edu/teaching/case-method
Date of publication: December 2nd 2020