Warsaw session – 14 December 2020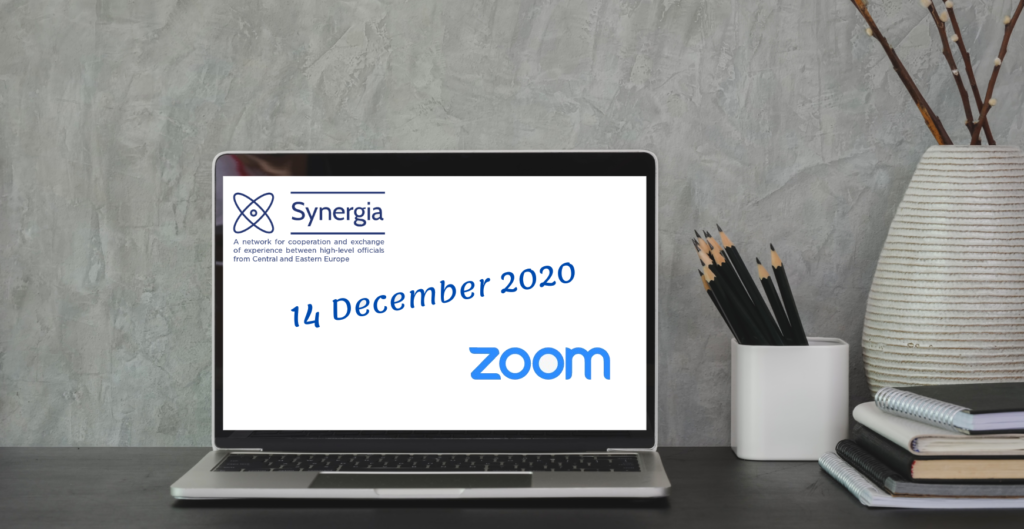 On 14th December 2020, the 5th session of the 1st edition of SYNERGIA project took place. The session was attended by high representatives of public administration institutions from Poland, Bulgaria, Latvia and Hungary.
5th training session
The session programme includes activities in the following thematic area: the use of IT – digitalization and innovation in public administration. Purpose of the session was to familiarize participants with key concepts of strategy of digitalization and innovation, transformation through technology and big tech and better understanding of market regulation.
During this day of the session, training were conducted by Professor Pinar Ozcan from Saïd School of Business, Oxford University. Professor Ozcan's expertise encompasses strategy, entrepreneurship, innovation and technology markets.
The form of the session
Due to the epidemiological situation, the project was conducted in online way, this time on ZOOM platform. The 5th session in the project was divided into 4 parts, i.e. it will be carried out in four dates. The dates of the 5th training session as part of the 1st edition of the project are available on SYNERGIA website here: PROGRAMME – Session schedule
The online training was held from 10:30 a.m. to 4:20 p.m. CET.
Date of publication: December 15th 2020